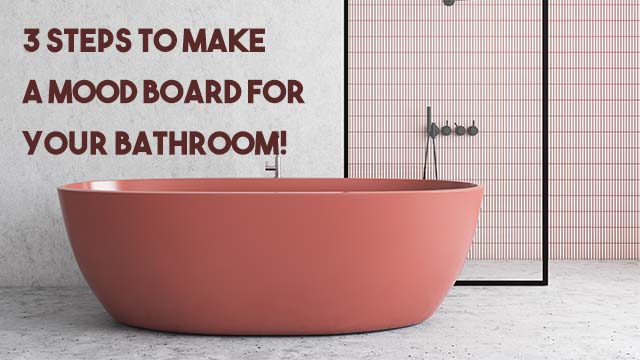 Why
So you might be thinking, why is a mood board necessary? Can't I just go in and get whatever matches the colors and call it a day?
Well, you could do that, but there are several things a mood board can help you avoid, like going over budget, ruining your desired aesthetic.
Creating a mood board can help you decide precisely the shape size and make you want your bathroom fixtures, saving you valuable time.
There is a reason every designer starts with a mood board, and who are we to break that rule? Besides, it can be a lot of fun!
Step 1
Find all the pictures you like!
Pinterest will be your BFF for this, but if you are not a fan, try Instagram or similar websites that are heavy on pictures. You will see things you like, things you love, and things you will never get.
Screenshot or save anything that catches your eye. Think about the feeling you want to get out, the mood you want the pictures to give.
Now that you have a plethora of pictures, it is time to choose which ones stay and which ones have to go.
Step 2
Cut & arrange the pictures, then find the defining colors you want your bathroom to showcase more, make sure they complement each other or match in harmony. Make sure you only use 1 or 2 pics for each fixture you plan to buy or renovate.
Step 3
Now that all the pictures are in order, it's time to determine 3 to 4 base colors that you will use as a reference for everything you get, from paint, to frames, etc.…
This is what we call a palette. Here is an example of what you should get at this step.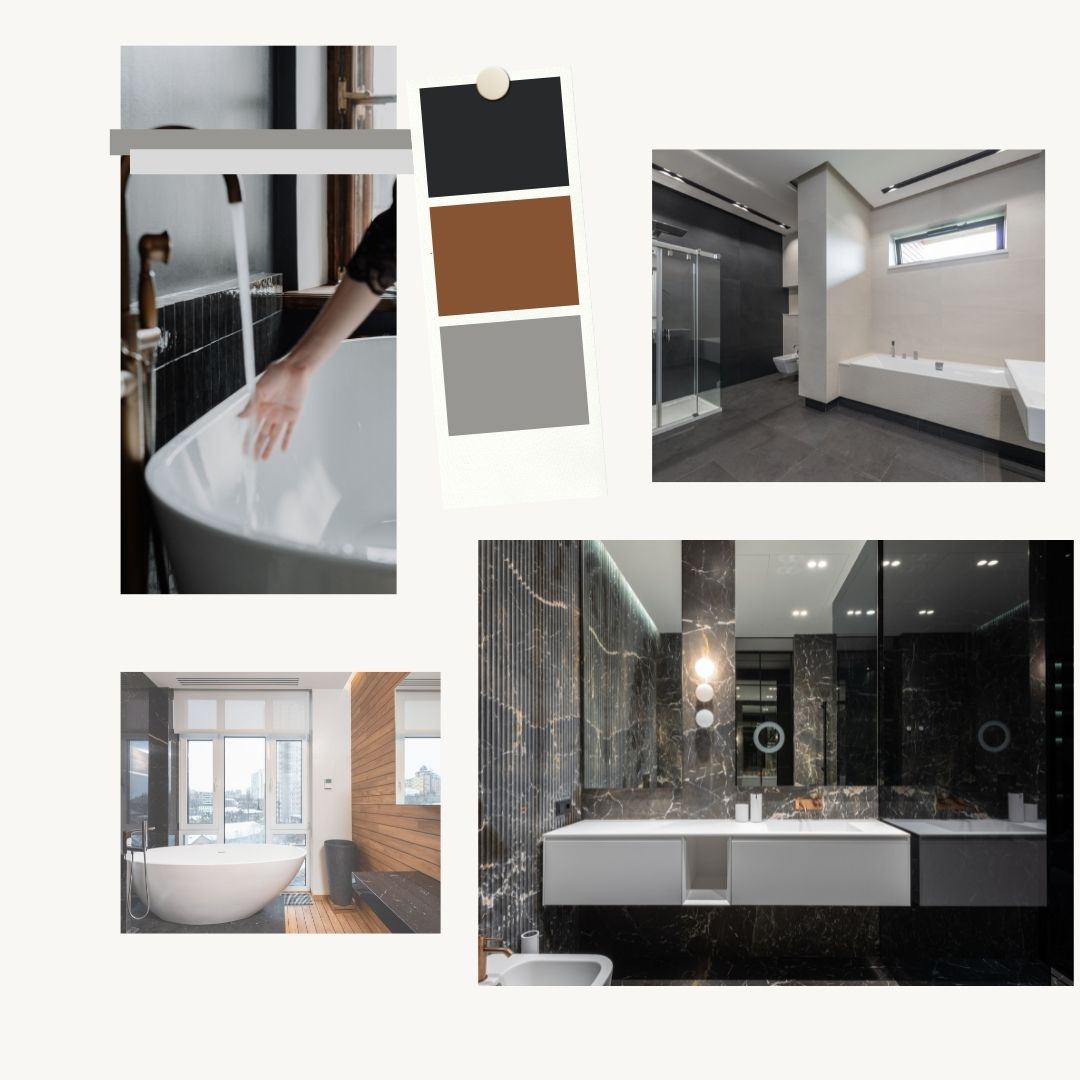 Finally, make sure you print it or save it on your phone to take with you when you are shopping for your renovation!